Special Report: US, Korea investments falter in 2017, as China-Japan rise
January 15, 2018 at 12:00
Special Report: US, Korea investments falter in 2017, as China-Japan rise
Richmond S. Mercurio (The Philippine Star) – January 15, 2018 – 12:00am
(First of two parts)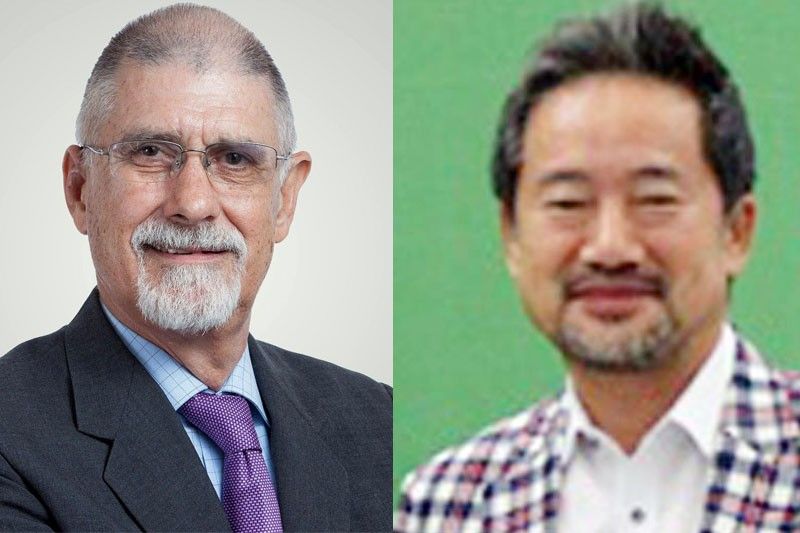 MANILA, Philippines — American and Korean investments in the Philippines plunged in 2017 behind security and other business concerns, while China came roaring back to life due to its renewed friendship with the country, and Japan continued to view Southeast Asia's fastest growing economy as a favorable investment destination.
Data obtained by The STAR from two of the country's largest investment promotion agencies, the C and the Board of Investments (BOI), showed approved pledges from Korea plummeted 92.61 percent to P873.15 million in 2017 from P11.82 billion in 2016.
Combined investment pledges approved by both agencies from American investors also took a nosedive last year, dropping 69.62 percent to P8.357 billion from P27.51 billion in 2016.
Broken down per agency, PEZA-approved Korean investment pledges reached its lowest level in 14 years as it fell 84.15 percent to P855 million in 2017 from P5.4 billion the previous year.
After registering P495.15 million in approved pledges in 2003, Korean investments in PEZA picked up and even reached a record-high of P13.85 billion in 2015.
BOI registered Korean investments in 2017, meanwhile, dropped 99.72 percent to P18.15 million from P6.42 billion in 2016.
"Trade and investment climate in Philippines (for 2017), I am not satisfied," Korean Chamber of Commerce of the Philippines (KCCP) president Ho Ik Lee told The STAR.
"Compared with other ASEAN countries, Philippines still has some restriction and limitation on foreign investment in several areas. As a businessman in the Philippines and as president of KCCP, I am sorry to say that the majority of Korean investment are going to Vietnam, not Philippines," Lee said.
Reasons cited by Lee as to why Korean companies choose Vietnam over the Philippines include high quality of labor, better government incentives, low taxation, low electricity, water and telecommunication costs, no labor union, and high security.
 US investors, likewise, headed the same direction as their Korean counterparts did in 2017, with the value of its registered projects in PEZA reaching a 13-year low.
Data showed PEZA-approved investment pledges from American investors declined 69.31 percent to P7.74 billion from P25.32 billion in 2016. It is the lowest since the P5.73 billion level registered in 2003.
 American investments registered with the BOI also deteriorated by 73.43 percent last year to P582.82 million from P2.19 billion in 2016.
 American Chamber of Commerce of the Philippines senior advisor John Forbes attributed the decline to many factors, one of which is the shortage of new PEZA zones.
PEZA reported that some P72.4-billion worth of economic zone development projects have remained unapproved as of end 2017, putting on hold more investments that await the presidential proclamations of ecozone sites before starting construction and operation.
Forbes said American investors who are new to the Philippines may have also been influenced by the rhetoric of President Duterte against Americans as well those of President Donald Trump against offshoring.
He also cited other issues such as business costs, which are lower in several competing regional economies, as well as restrictions in major sectors like agribusiness, mining, and utilities, and government reducing or ending fiscal incentives which competing regional countries continue to offer.
"Traffic and airport congestion in Manila and Cebu are also discouraging some new and expansion investments," Forbes said.
"We are hopeful this trend will reverse and American foreign direct investments will increase in 2018. We strongly welcome the Duterte administration initiatives to remove legal impediments to foreign investments which should lead to billions of dollars of new investment," he added.
But while investment pledges from the two economic powerhouses have significantly declined last year, two other economic giants are picking up the slack.
The renewed ties between the Philippines and China show fruitful signs as reflected by the increase in the value of investment pledges coming from the world's second largest economy.
Combined approved projects from China by the PEZA and BOI grew 15 percent in 2017 to P1.61 billion from P1.40 billion in 2016.
A significant jump in particular was seen in PEZA, where investments from China surged 134.3 percent to P1.03 billion from only P440 million the previous year.
The 2017 value was the second highest amount of investment approval from China in PEZA's history, next only to the P1.16 billion recorded in 2012.
The strong increase in PEZA approval, however, was dragged down by the decline in China investments registered with the BOI which stood at P575.84 million in 2017, 40.15 percent lower than 2016's P962.20 million.
Renewing the country's ties with China, which was fractured by territorial disputes over the West Philippines Sea, has been a priority of the Duterte administration since day one.
Meanwhile, Japan has remained a steady partner for the Philippines amid changes and adjustments in the first full year of the Duterte administration.
Japanese investment pledges in PEZA and BOI soared 23.79 percent to P31.48 billion last year from P25.43 billion in 2016.
For PEZA alone, the projects registered were valued at P22.61 billion, up 21.61 percent from P18.6 billion in 2016.
Japanese investments approved by the BOI, meanwhile, rose 29.74 percent to P8.87 billion in 2017 from P6.83 billion the previous year.
Japan Chamber of Commerce and Industry of the Philippines president Hiroshi Shiraishi earlier said the Philippines continues to be an attractive investment destination for Japanese companies, especially the small and medium-sized ones.
 Shiraishi said various factors such as labor cost, easy communication in the English language, competitive incentives, and rules of the domestic market continue to draw Japanese investors to the country.
Source: http://beta.philstar.com/business/2018/01/15/1777749/special-report-us-korea-investments-falter-2017-china-japan-rise